MoneyLab #7: Outside of Finance
Deadline: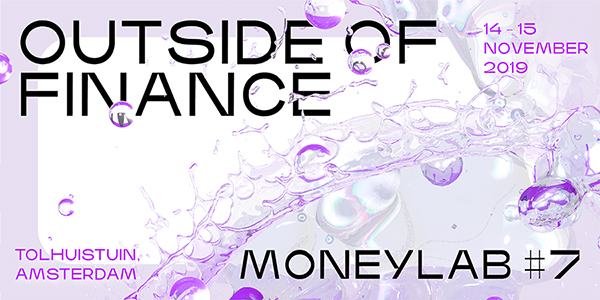 A conference on feminist economics, social payments, corporate crime and the "blokechain".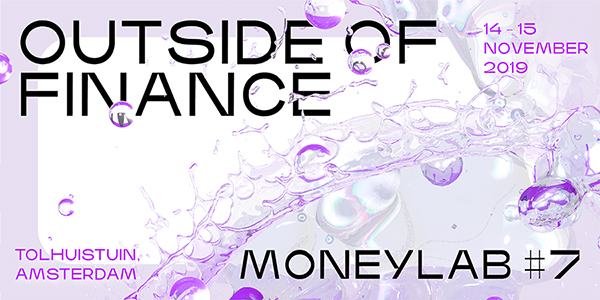 When:
14-15 November 2019
Where:
Amsterdam, Netherlands
The 7th edition of MoneyLab will be filled with workshops, performances, screenings and discussions on pressing financial issues. With artists, academics, activists and geeks, we explore what roles art, activism and design can play in expanding the financial ecology of alternatives.
The social is being monetized left, right and center. From micropayments to data trading, new money systems are becoming mainstream overnight. What remains of agency in a cashless society? While transactions are becoming digital, personal data ownership slips through users' hands. What does it mean when a tech giant like Facebook enters the scene with its Libra "currency-for-the-good"? Does the porn industry, once again, lead the way in fintech uptake?
Despite dreams of radical shifts, blockchain fantasies overflow with the same old male biases. Now that the crypto-hype has become mainstream, it is more important than ever to reassert control over the definition of money. What will be the result of the regulatory regimes striving to "civilize" fintech? How do we hijack the competition between established players and new financial elites in markets that are still caught in bubble and burst dynamics?
Costs
Regular tickets: Day ticket 30 euro, passe-partout 60 euro.
Students: 50% discount.
Tickets can be bought here.
Program
The full program can be viewed and downloaded here.