Open Call for Stories on Identity and Gender
Deadline: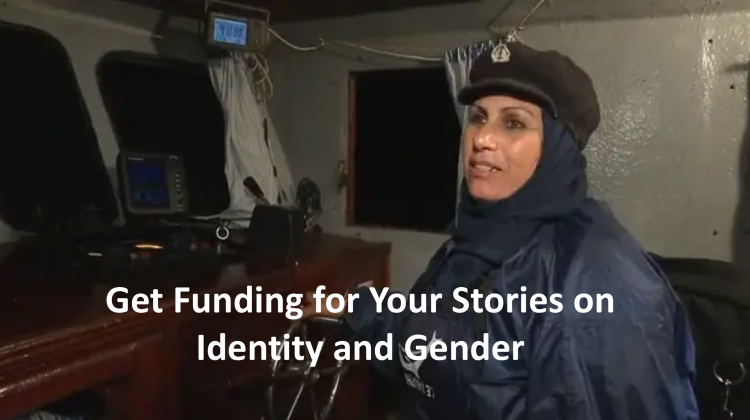 The OPEN Media Hub is launching a Call for Expression of Interest for Production Support, a scheme to enable TV and online video journalists in the European Neighbourhood to create content related to the European Union and their respective countries' relations with the European Union.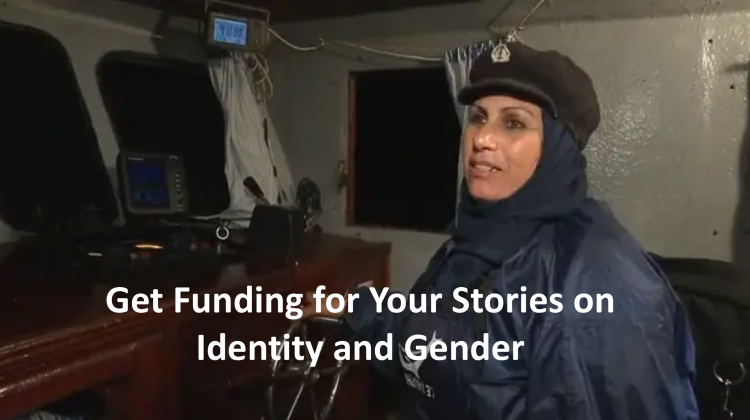 When:
10/12/2018-01/03/2019
The scheme is open for Algeria, Armenia, Azerbaijan, Belarus, Egypt, Georgia, Jordan, Libya, Lebanon, Moldova, Morocco, Palestine, Tunisia, and Ukraine. Besides financial support, media professionals will benefit from practical guidance to produce, disseminate content at an appropriate quality level. This entire programme aims at delivering greater public awareness of the actions and impact of the European Neighbourhood Policy and strengthening domestic and local audience interest in EU values.
Topic: Identity and Gender
Individuals do not define their own identity and gender. The roles of men and women are constantly defined and redefined by societies and cultures, identities as well. Gender and Identity are also subject to contest by groups of individuals and social movements on issues pertaining to law and rights' status. These issues are common to all societies, and cross borders. Tell us the story of the identity and gender that you have chosen. Through individuals' personal experiences, illustrate your characters' involvement in their environment, their actions, their knowledge, their behavioural choices and engagements, all elements constituting their identity and gender.
Length: 12'00" edited story
Example of questions to be answered:
Identity:
How does culture/ language /religion define your identity?
Where else does your identity come from?
How has migration and economics changed the definition of identities?
Are there strategies for accumulating stronger identities?
Does Identity have a potent political affect?
Have traditional hierarchies of values collapsed?
Gender:
What does it mean to be a woman in your country?
What is her role and responsibilities in her family and her society.
Does male gender define female gender?
Ask your interviewee what is that s/he thinks define her/him the most?
What is the world around her/him like? (Choose a location and explain why?)
how do political movement clear the playing field and define new definitions?
Who are her major influences, politically, culturally…?
What defines her generation in your country?
Key terms:
Ethnicity
Freedom of speech
Language
Employment / unemployment
Child education
Marriage/Divorce/Celibacy
Social respect / prejudice
Representation…
Application and Eligibility
All applicants must pitch their story and fill in the online application form ( available in English,Français, Arabic, and Russian) with the required details.
If selected, applicants agree to submit all the required documents, including contract, letter of intent, intended budget, waivers and risk assessments together. Templates are available for download on the page. Applicants need to demonstrate that they are duly authorised by the legal entity to produce and to publish their story by producing a letter of intent from an authorised representative. This letter must state an eligible media outlet's intention to broadcast or publish the eventual production, including an indication of the date(s) and context(s) of the planned broadcast or publication.
Eligible applicants are:
News organisations (e.g., TV stations, online news companies);
Journalistic organisations (e.g., associations, foundations) if they can demonstrate a publication commitment from a media outlet;
Audio-visual production companies;
Journalists acting on behalf of any of the above.
Freelance journalists with a letter of intent signed by a broadcaster.
Exception: the OPEN Media Hub may decide, on a case-by-case basis, that individual journalists or television producers are eligible without legal entity backing or endorsement. Similarly, will relevant applications from bloggers, vloggers and citizen journalists be considered if they can demonstrate a track record of significant audience reach on their platforms.
Budget
The amount of support will always take the topic, media outlet, and country into account and be proportionate to the typical prices and rates in your country.
The maximum disbursement for 12 minutes: up to 3000 €
Deadline for submission
15 October 2018 – 21 h CET
Award decision
19 November 2018
Contracts
Production support agreements shall be issued and signed by
10 December 2018.
Deadline for Production
Production should be completed and submitted by the
1st of March 2019
Detailed FAQ (frequently asked questions) can be found here:
https://openmediahub.com/open-calls/faq/
For more information, go to: https://openmediahub.com/open-calls
Any questions please write to:
South: productionsupportsouth@thomsonfoundation.org
East: productionsupporteast@thomsonfoundation.org
Illustration by OPEN MEDIA HUB