Perspektywy Women in Tech Summit 2019
Deadline: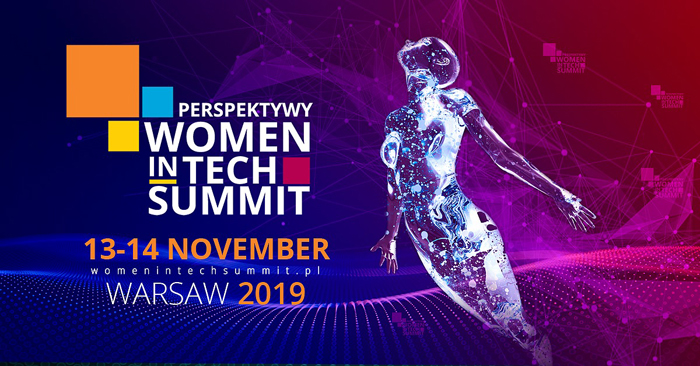 Europe's biggest event for women in technologies is back! On 13-14 November 3000+ talented female professionals, programmers, managers and students will meet in Warsaw at the "Perspektywy Women in Tech Summit 2019".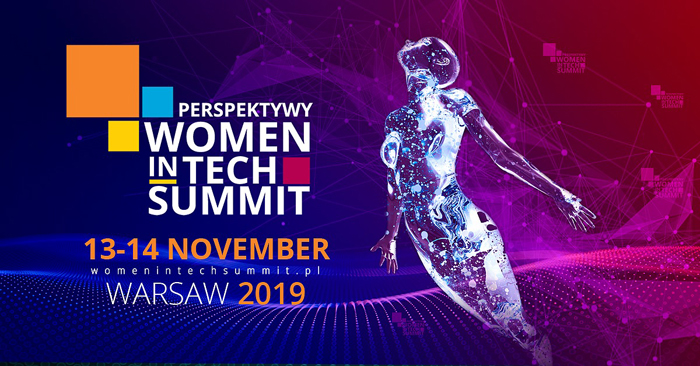 When:
13-14 November 2019
There will be plenty of inspiration, joy, career impulses and – most of all – great technological knowledge. Warsaw will become the hub for wise conversation about women and their incredible potential in STEM.
The special guest will be Sabrina Gonzalez Pasterski, a Harvard physicist, considered to be one of the most brilliant minds of the young generation – a modern Einstein. In total 150 great speakers from all over the world will participate in this event, including the heads of the most innovative technology companies.
The main theme of the Summit will be cybersecurity. There will be a lot of talk about 5G and switching the civilisation's rails towards AI, machine learning and big data. We will also present little known technological trends, such as Ambient Intelligence. Every hour 12 technological or career workshops will start!
What can you expect?
3000 participants from all over the world (especially CEE&CA)
25 great keynote speakers managing the best high-tech companies and the most ambitious research institutes in the world
over 40 companies focusing on recruiting women
over 80 specialist workshops focusing on technologies, career building and soft skills
individual consulting and mentoring with the best in TECH/SCIENCE
unforgettable fun at the Big Smart Celebration of Women in IT!
20 side events!
Who is the Summit for?
Professionals wanting to develop their careers
Students studying engineering and science
People interested in IT and Tech, who want to learn about the job market
Manages and people in charge of diversity in their organisations
Scientists and innovators

The program and tickets can be found at womenintechsummit.pl.
ARE YOU A WOMEN STUDYING IT OR ENGINEERING? APPLY FOR A GRANT AND PARTICIPATE IN THE SUMMIT (FOR FREE)!