WOMEN TECH GLOBAL CONFERENCE 2020
Deadline: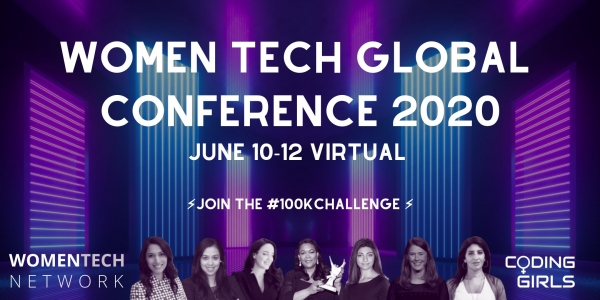 The conference aims at enabling women's empowerment in tech through leadership development, professional growth, mentorship and networking events for professionals.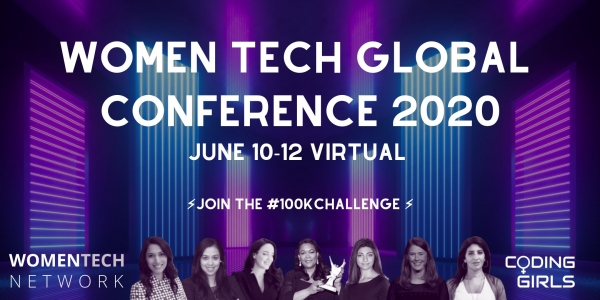 WomenTech Network is a global platform powered by Coding Girls, Tech Family Ventures and Tallocate promoting diversity in tech, leadership and entrepreneurship. WomenTech Network's events are focusing on diversity talks, networking, interviews and exploration, while connecting female tech talent like engineers, data scientists, designers, product managers and other tech-roles with opportunities at companies that share the same values and put diversity as their top priority.
The virtual conference will connect 100 000 women, minorities and their allies in tech through an interactive platform featuring keynotes, engaging panels, technical workshops, and a tech job fair with face-to-face networking sessions.
The Conference program includes Keynotes & Sessions​​, Summits & Training and​​ has three tracks:
Work (R)Evolution
Work and the way we interact professionally is constantly changing, especially in ultra-dynamic shifts caused by COVID-19 bringing massive uncertainty and threatening job security of millions.
Tech Innovation
Every aspect of our lives is being transformed, be it our home, communication, transportation or financial transactions. Frontier technologies are pushing the boundaries of what we thought was impossible.
Purpose, Humanity & Collaboration
A rapid rise in health conditions, global warming, wildfires, air pollution, climate change are signs that we need to take action and be more mindful about how technological progress is affecting our world.​​​​​​
Tickets
Organizers have several participation options. General Admission is free and provides acess to the Conference and the WomenTech Community as well as keynotes, tracks & training and Top Companies Currently Hiring.
Details about the participation options as well as paid ones are available here. Early Bird tickets deadline May 10th.