A Woman In Ukraine: where gender inequality comes from
A detailed infographic about the current situation of women at work, in media, politics, society and family in Ukraine.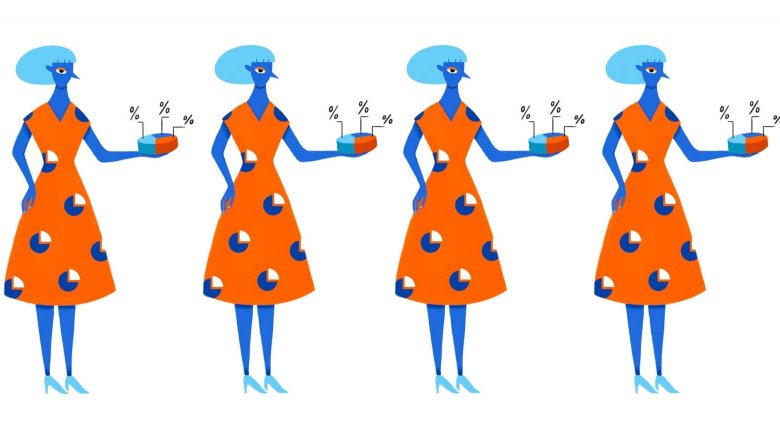 This year Update.com.ua with support of Transitions Online conducted a big survey and published the results in a form of infographic so that general public can clearly see, compare and analyse the collected data.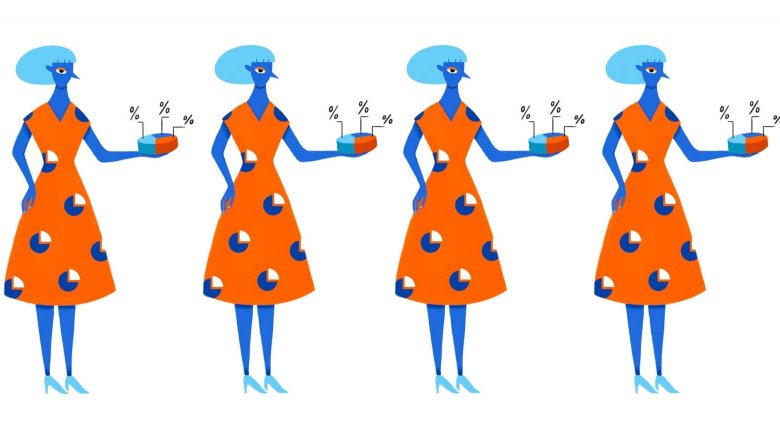 The survey introduces us to an average Ukrainian woman called Galya who is married, has a child, has a job, and does the household duties.
Her morning starts with cooking breakfast for the whole family, which seems to be quite an ordinary situation according to a research by Information and Analytical Center RatingPro. It shows that in 79% of Ukrainian families cooking is a predominantly wife's duty. What's more, women spend 233% more than men doing unpaid job such as taking care of children, cleaning, cooking, etc.
After taking her child to school Galya comes to work. Depending on where Galya's family lives her husband is likely to get salary from 12% (in Chernivtsi region) to 70% (in Donetsk region) higher than Galya's. Though in her very occupation the wage gap is just 8%, which is different from most of her female friends.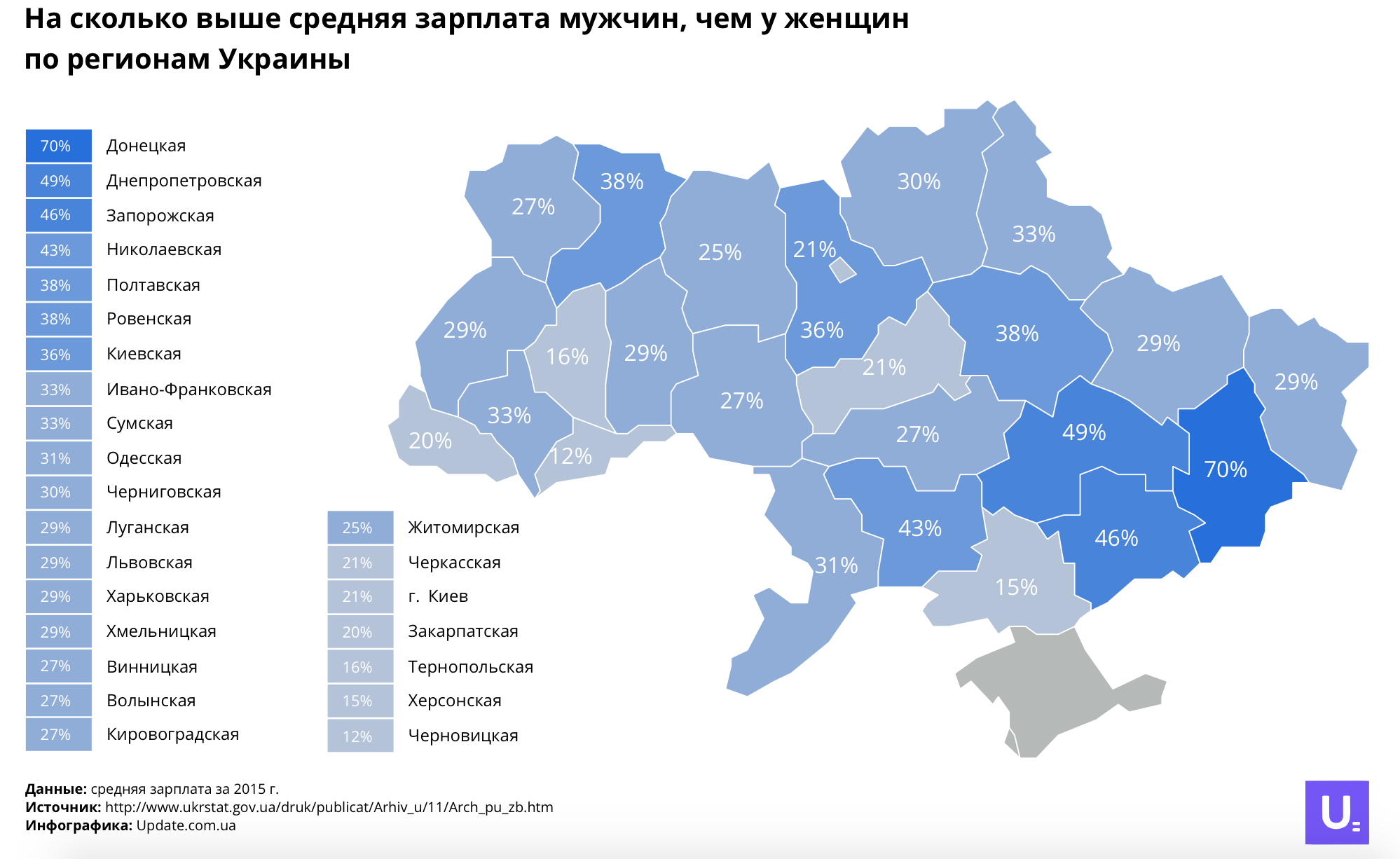 Most likely, Galya as well as her husband believes that a woman can't be a good head and leader. Her chief is a man by the way. A survey that was conducted among young students showed that only 4% of women would prefer having a female as their head.
When back home in the evening Galya normally cooks dinner and checks her child's homework. After that she can relax and watch TV or flip the newsfeed on social networks. It's okay for her to see women as characters of only 27% of news and in 19% – as experts. A vivid gender disbalance is noticeable also in politics and higher education.
Suddenly there starts a quarrel between Galya and her husband. He is shouting and insulting her, though none of them can even recall what have caused it. But Galya finds an excuse for him, because of his nervous job. Generally, she is happy that he at least doesn't break the furniture or beat her, which is the case with her sister. Galya's sister as many Ukrainian women decided not to turn to the police, because she didn't believe anything could be proved with them. The diagram below shows that out of 1.1 mln Ukrainian women faced domestic violence only 110 thousand turned to the police and 4.4 thousand went as far as a trial (according to Institute of Demography and Social Research). Two circles on the top show the number of women that have passed away because of domestic violence and the number of Ukrainian soldiers died in the war in Donbass – 600 and 191 respectively.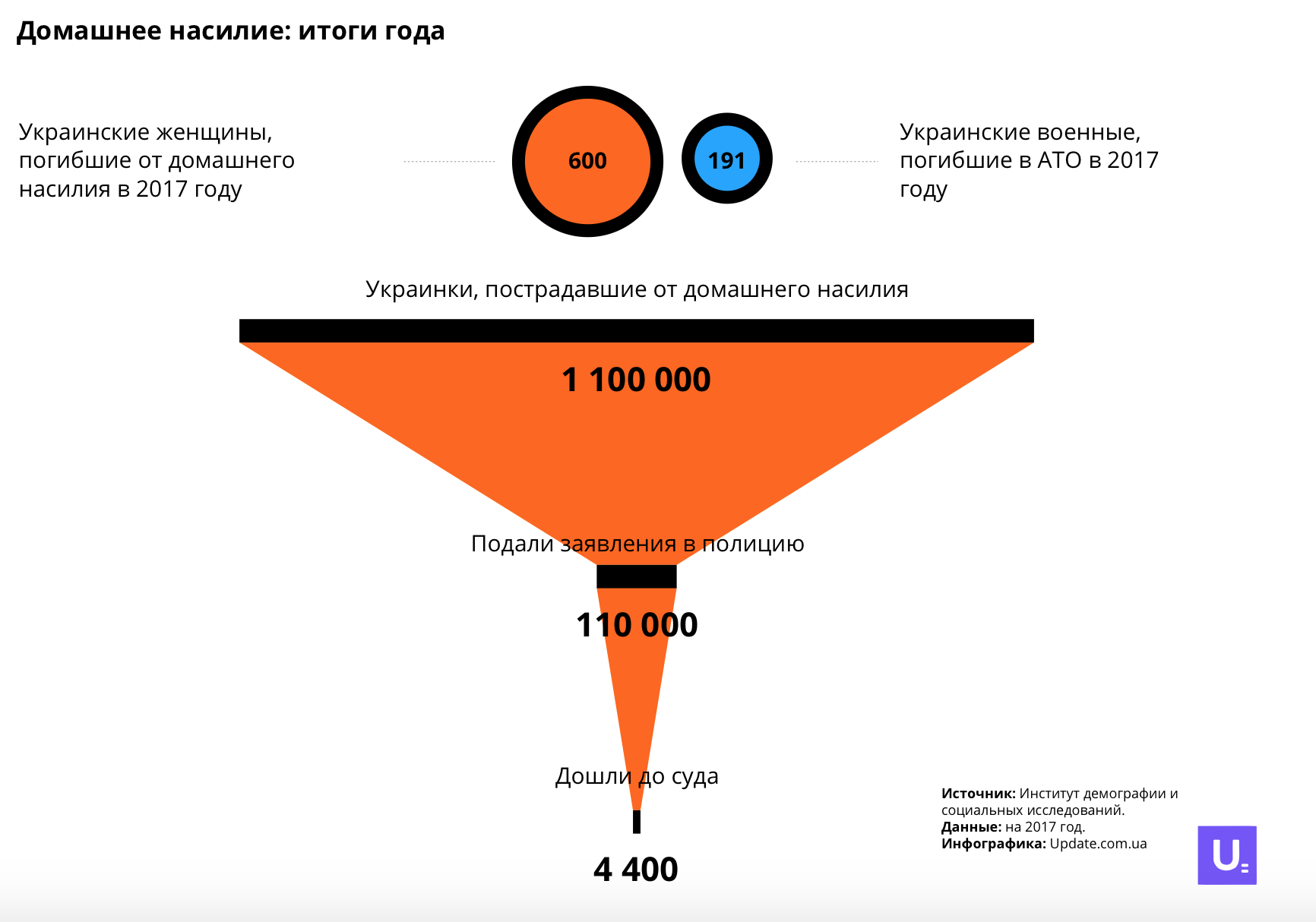 The infographic ends with a fact that men in Ukraine see gender equality more often than women. 66% of men and 58% of women think that gender equality exists within the country.
Next article >>
Georgia: in the Constant Struggle on the Road to Defending Human Rights and Freedoms of Women