"No matter what happens, girls continue to menstruate." In Moldova, a young woman has started The Red Box Project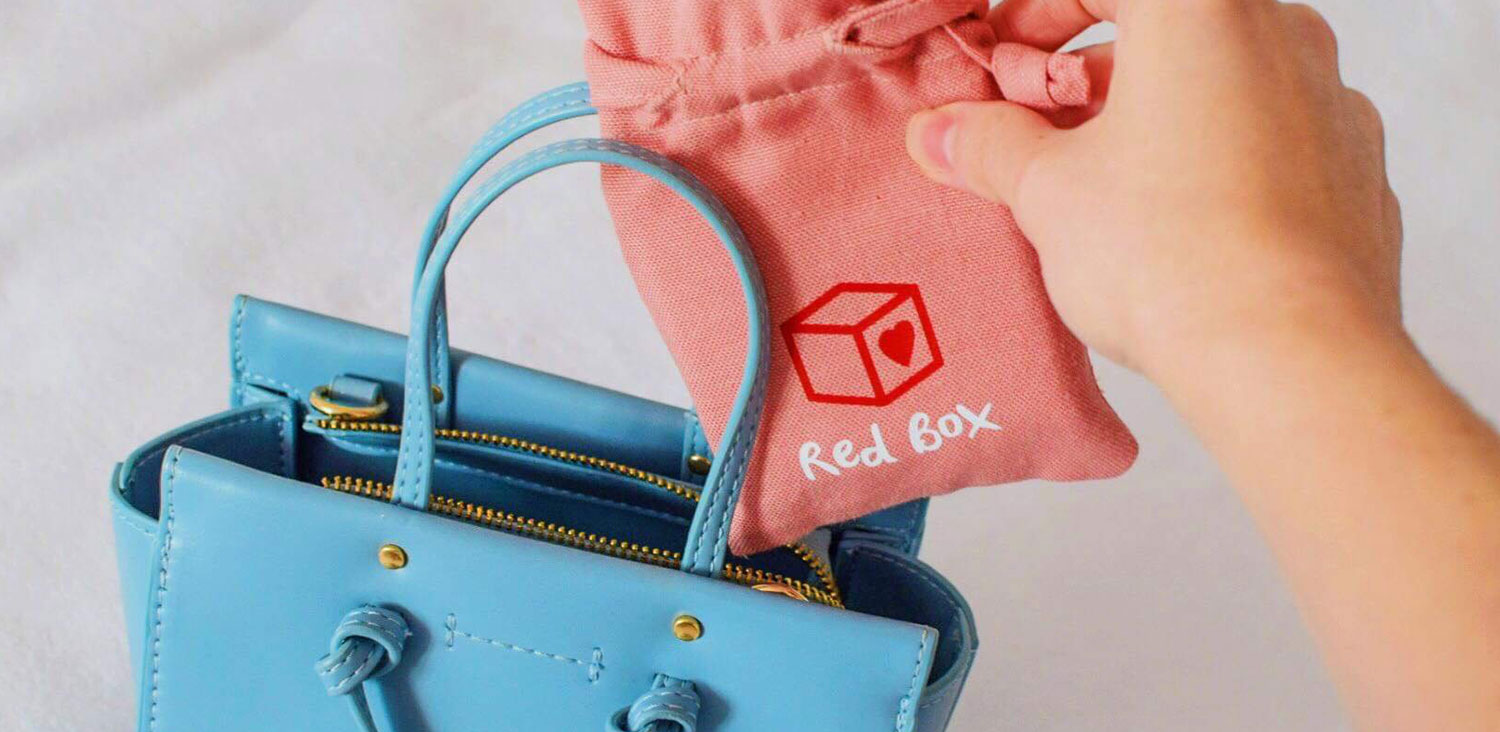 Late last year, Scotland became the first country in the world to provide free sanitary products for all women. The government organised the distribution of free tampons and sanitary pads in public places, such as community centers, youth clubs and pharmacies.
Meanwhile, in the Republic of Moldova, periods remain a predominantly taboo topic, including in schools, where there is perhaps the greatest need for teaching and discussion.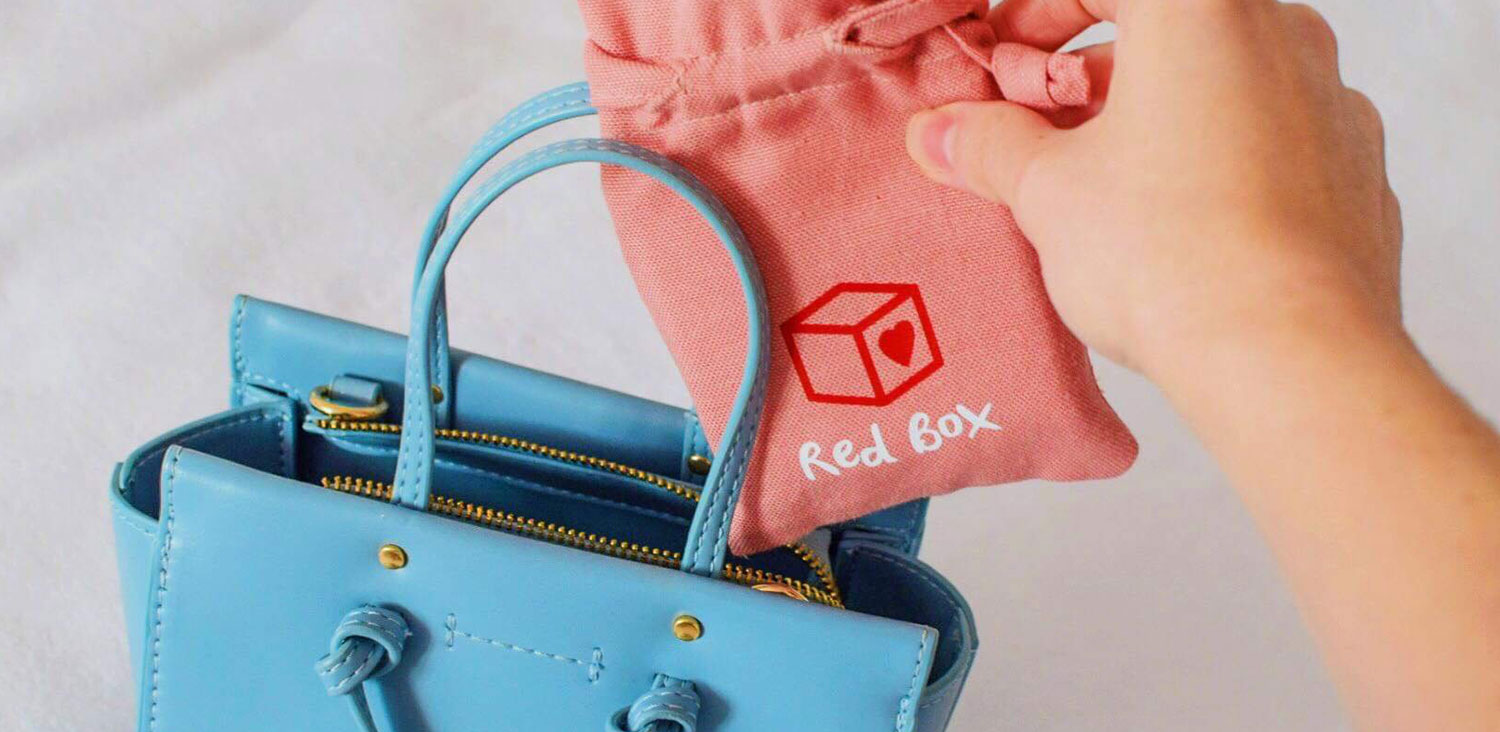 Doina Cetulean is a young woman from Moldova who went through painful experiences because of the lack of dialogue and understanding about menstruation. She decided not to leave things as they are, and is now trying to set up a project to raise awareness of the need for dialogue on periods, in order to prevent similar stories from being repeated.
How did The Red Box Project start?
A year ago I was in London, where I worked in a Children's Center. I had heard about the Red Box project and immediately remembered the moments I went through when I was a student. I'm from the countryside, and we all know the conditions there. I decided that I wanted to bring this project home to Moldova, because if my experiences with my period hurt me, I am convinced that there are many other girls out there who are also hurt by this topic. So, I had a meeting with the founders of this movement, they agreed and I started the project. We are also recognized internationally, and if you go to them on the page you can find the Republic of Moldova among the USA and Japan. I said that it would be good to start an Association, so that everything is transparent. I had a hard time opening the Association, there were all kinds of obstacles, but in the end I succeeded. I returned to the Republic of Moldova, I left everything to deal with this local project. In Moldova we also do training sessions, as it is really needed, while the Red Box Project in London deal only with the donation of boxes.
How long has the Association been registered?
Since July, last summer.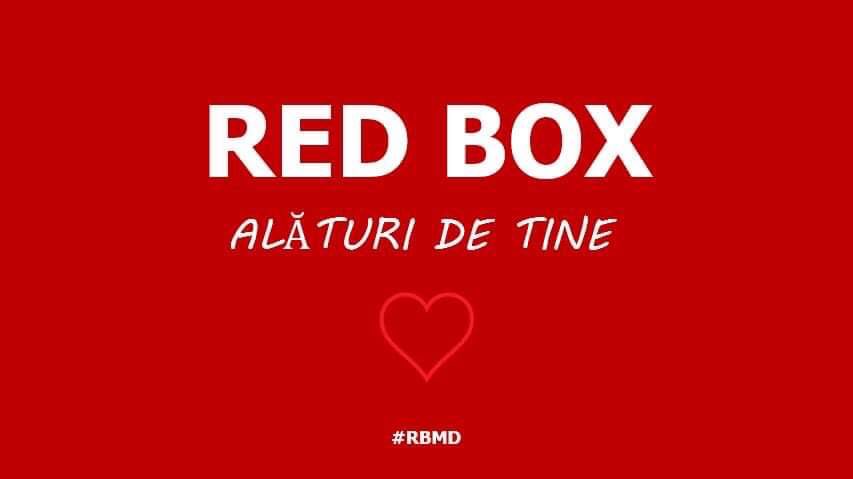 What does the training you mentioned earlier entail?
We worked with a gynecologist to develop a presentation about hygiene, puberty and various taboo topics related to menstruation. I started with the "Heritage" school, because they are an international institution and they helped me on the documentation side and with the partnership agreement. The school has a nurse, but they didn't have a person who would talk to girls on this topic and did not have this kind of boxes. After several discussions with them, we managed to get permission to do a presentation in the school. I went to them with those boxes. All expenses were paid from our own pocket. I got there, donated the box, then did the online training with the gynecologist.
How open are teenagers to discuss these topics and how much do they need information?
When I first got my period I had heard that it existed, but I didn't know what the symptoms really were. I was in the yard and I told my mother what I thought was happening and she said to my older sister, "Go and give her something for that." So it was a taboo subject. I'd never heard of menstruation at school either. In biology, we quickly went over this very generally and went to the next topic. When my sister gave me a sanitary pad, I didn't know what to do with it - I put it upside down, with the sticky side up. I thought it was kept that way so it wouldn't fall. After walking around the yard for a while, I realized that something was wrong. I went back to the bathroom and snatched it, then put it on properly. But it hurt - it was puberty, I still remember it. One time, I didn't have pads because we did not have finances and it was not so comfortable and appropriate to ask for someone to give you a pad, so I used paper instead. That was a big mistake. Unfortunately, it got into my vagina and I had a sore. I went to the gynecologist with this problem. These two moments determined me to bring this project to Moldova. There is a lack of information, because then parents did not have much time to discuss it, but now you have no right not to talk to your children about these topics. The same for educational institutions – you can't just talk to students about these topics once, they need to be constantly informed. At least once a month. It hurt me and I am convinced that so far there are young women who would like to be informed, but they have nowhere to go.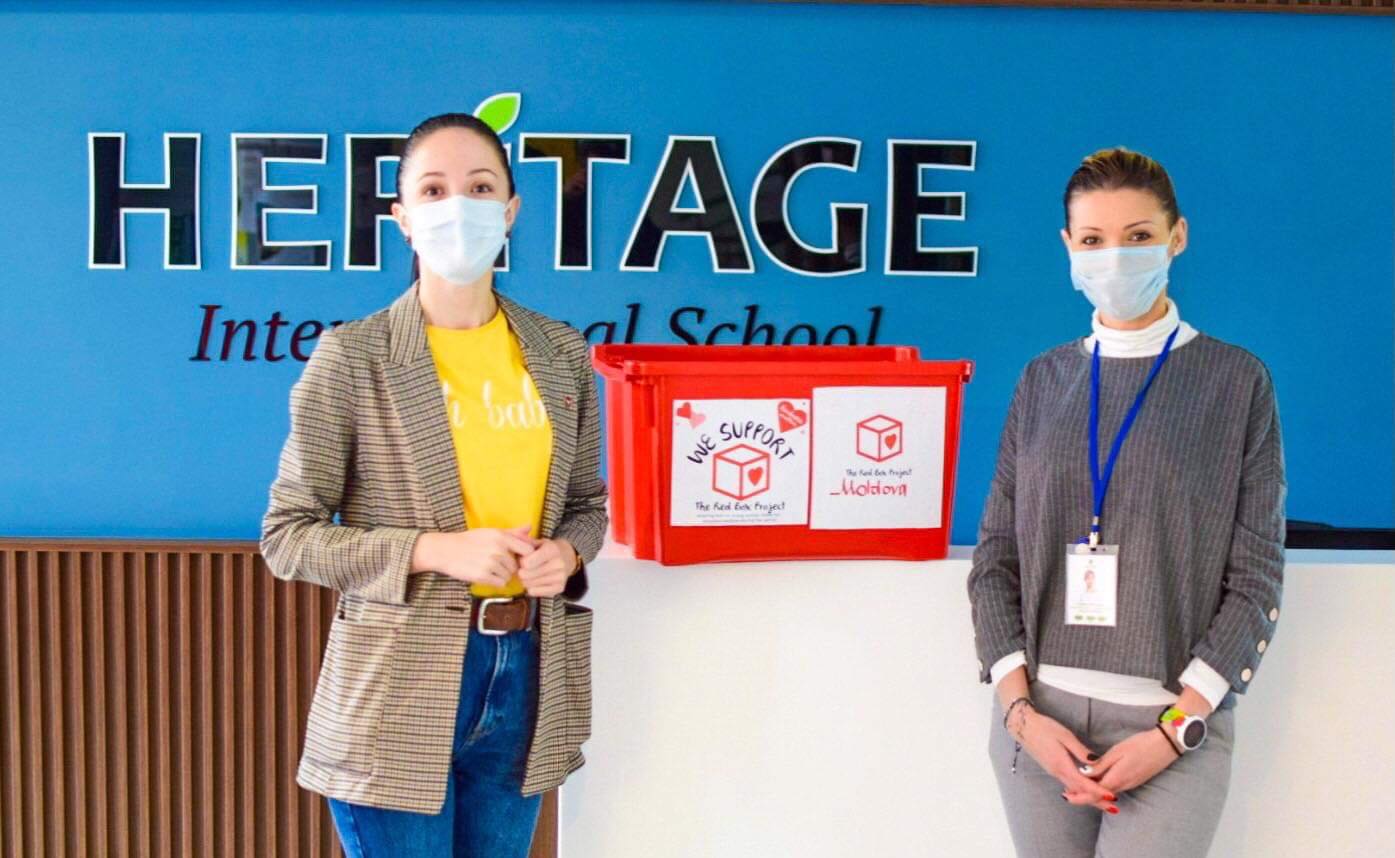 What are the boxes you mentioned earlier?
The boxes contain the most basic things – sanitary towels, tampons, deodorant, wet wipes for intimate hygiene, plus antiseptic. Our biggest problem is that in some areas we do not have the right facilities at schools for you to wash your hands before and after changing your sanitary towel or tampon - the toilets are in the yard and without hot water. We don't have soap. We will talk about this all the time and we hope that the state leadership will hear us as well. It is not normal that in the 21st century we do not have these necessary facilities - it is our right to have them. I realize that there will be voices saying, "how can you ask for sanitary products when we don't have soap and toilet paper"? In fact, even for sanitary products, money must be allocated. They must be part of this package: paper, soap, warm water and sanitary products, because menstruation is a natural process. For this, we must prove that it is needed and required, but if we limit ourselves only to comments and reminders on March 8, not much will change. We have to work in stages. We need to prove that we need this, step by step. Let's work until the rally, because no matter what happens, the girls continue to menstruate.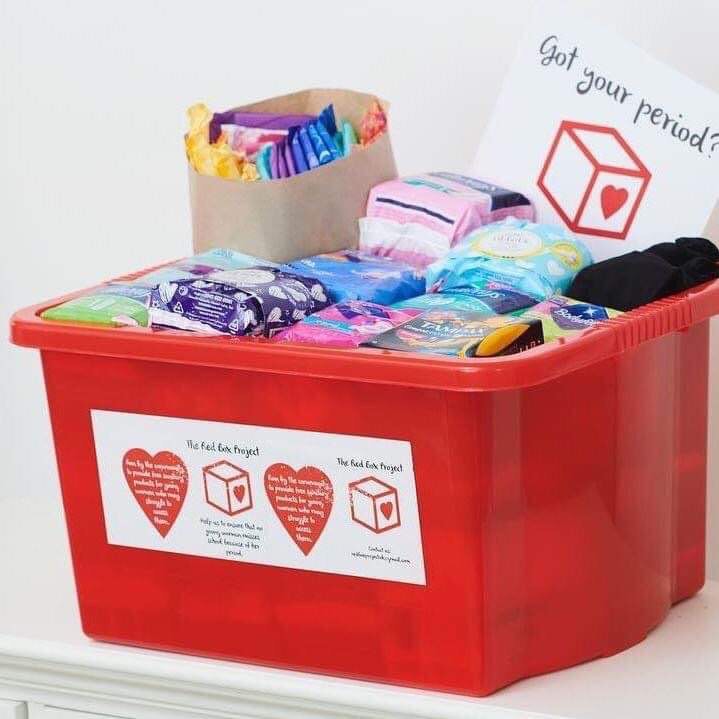 Especially since, if in the pre-pandemic conditions, you could start menstruating at school without having an absorbent on hand, it was probably quite stressful…
Exactly, instead of concentrating on classes, you are worried about standing up in case your chair is stained, you do not know when your period will start, bullying begins. That's why it's important to talk - so that when one of your classmates sees this their reaction will be to help and not to laugh. I'll open a parenthesis here - when we were talking to the girls at the school where I brought boxes, the psychologist was talking to the boys. When your menstruation starts when you are at school, you have nobody to call for help. There must be a responsible person in the institution who you can turn to for help, for sanitary products.
Why is it important to have a discussion with the boys?
They go through puberty too. Though girls may typically be more open to talking about what affects us, boys are often a little more closed. But I am convinced that they still need to talk. Plus, we need to explain to them that menstruation is not a dirty process, it is a natural, normal process and they should point the finger when they see that a classmate has a problem, but offer help. To achieve this, young people must be trained and prepared.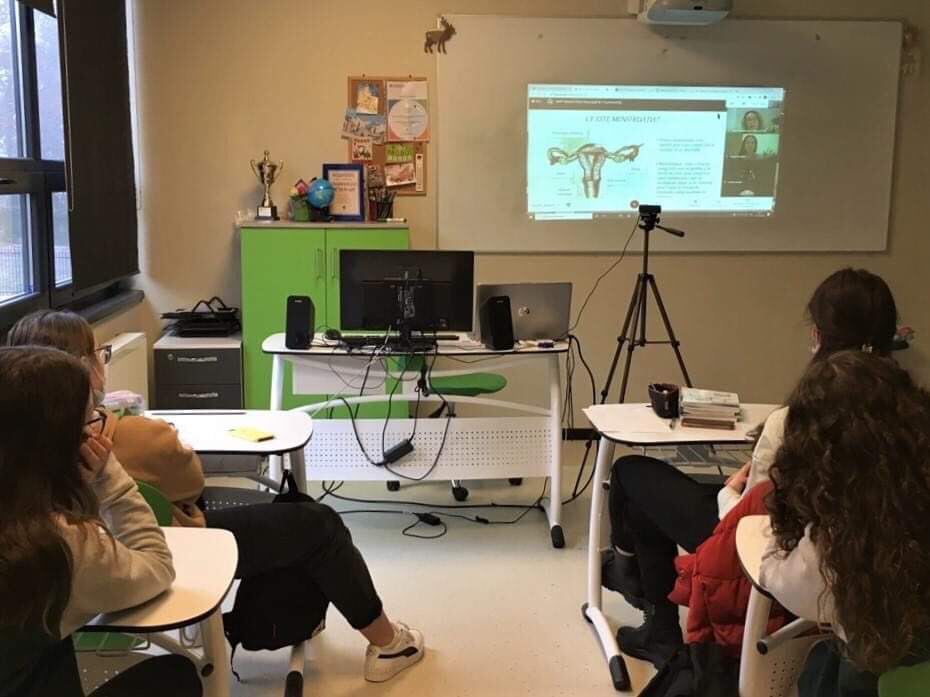 How is the Project funded now?
From my own money. I even gave up the job I was doing, to focus 100% on what I do, because I understood that if I don't focus100% it is possible that in half a year I will be left without funding. And I'm not just talking about money, the project can also be supported with products or fuel… but, if there is no funding, it is possible that the project will simply disappear.
What are your plans for the future?
I want to form a team of volunteers and ambassadors, to talk, to say how important the project is for schools, because we want to start with students and young people. There is an urgent need for this. After that, we aim to work in all kinds of institutions, wherever there is a toilet. It will be like the first aid box for emergencies. We need boxes in offices, and in bathrooms everywhere. Then, we would like the Government to understand that these things are necessary and to provide them to educational institutions free of charge.
Thank you.
* The Red Box project was born in Great Britain and is a civic initiative that aims to provide sanitary products to women and girls.
<< Previous article
"Indiferent ce se întâmplă, fetele continuă să aibă menstruație". O tânără a inițiat The Red Box Project în Republica Moldova
Next article >>
"I refuse to keep quiet": Interview with the creator of the first project on consent in the Republic of Moldova